Clean and Lean
Full Clean Future started as a single page marketing site for Portland General Electric to showcase their commitment to clean and renewable energy. Developed as technical partners with HMH marketing agency, the site is built with Jekyll and is crafted to meet the speed, security, and marketing needs of the high-profile client.
Fast
The static framework naturally lends itself to quick response times, but when media is optimized and everything is put behind an AWS Cloudfront cache layer, the performance is truly top-notch.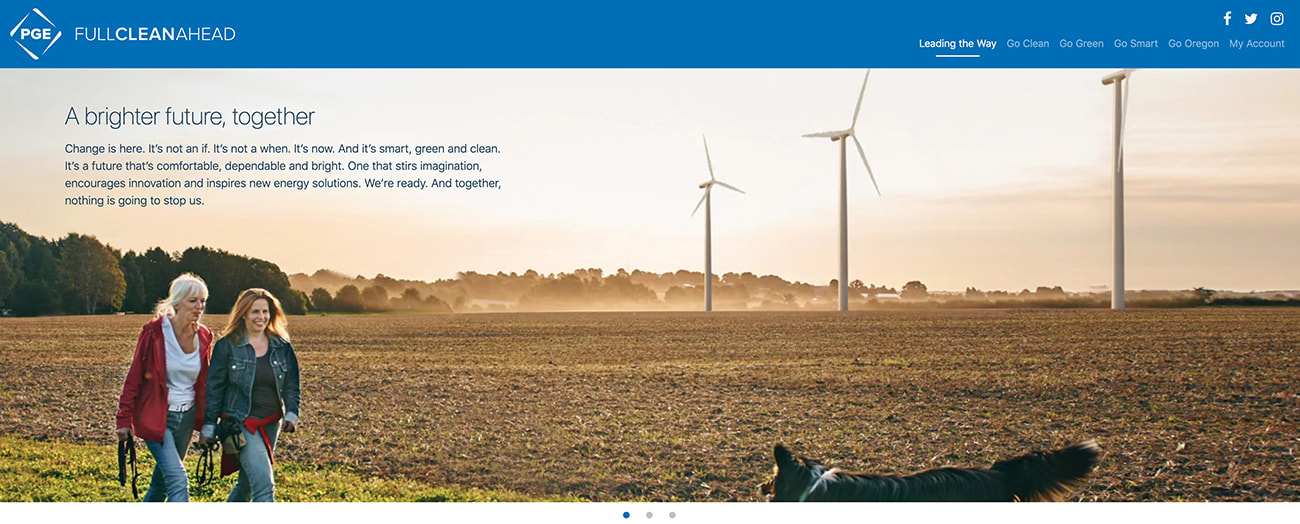 Scalable
There was an immediate need for a landing page that has now evolved into a multi-page site. Using Jekyll's templating engine, we get the speed and security of a static site while retaining the design consistency of a CMS.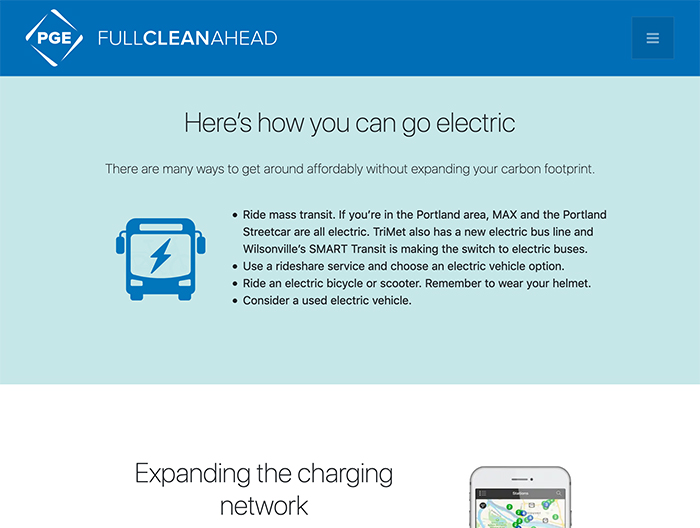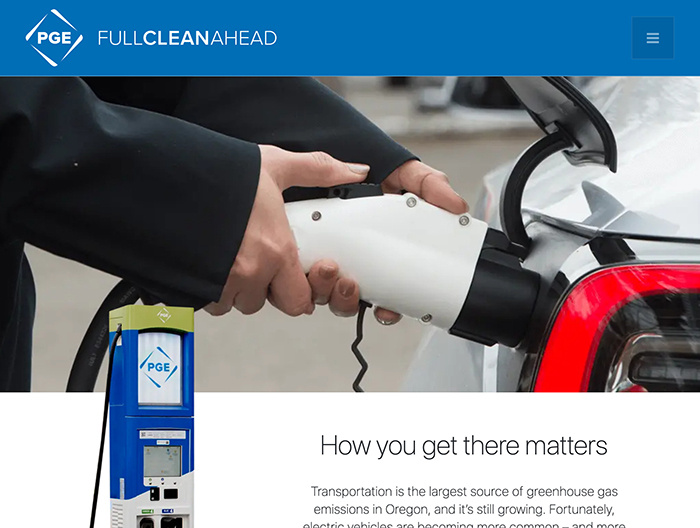 Integrated
Since the site serves primarily as a marketing tool for PGE, it's crucial that the reporting is robust and accurate. We've integrated Google Tag Manager to track all user interactions, including video engagement with embedded Wistia videos.