Site Maps - How Do They Work?
02/20/18
Let's say that you are getting ready to move from an old house to a new house. You need to put your belongings into boxes. Hopefully all the kitchen utensils will wind up in the kitchen boxes and the clothing will wind up in the bedroom boxes, and you will know where everything is when you reach your final destination. However, if you don't have a plan for which stuff goes in which box, you'll end up at your new place feeling lost and not knowing where your favorite coffee cup went or where that outfit is that you need for dinner tonight. Let's remove some of the worry and uncertainty out of moving your stuff with a guide, a plan, a… Map, if you will.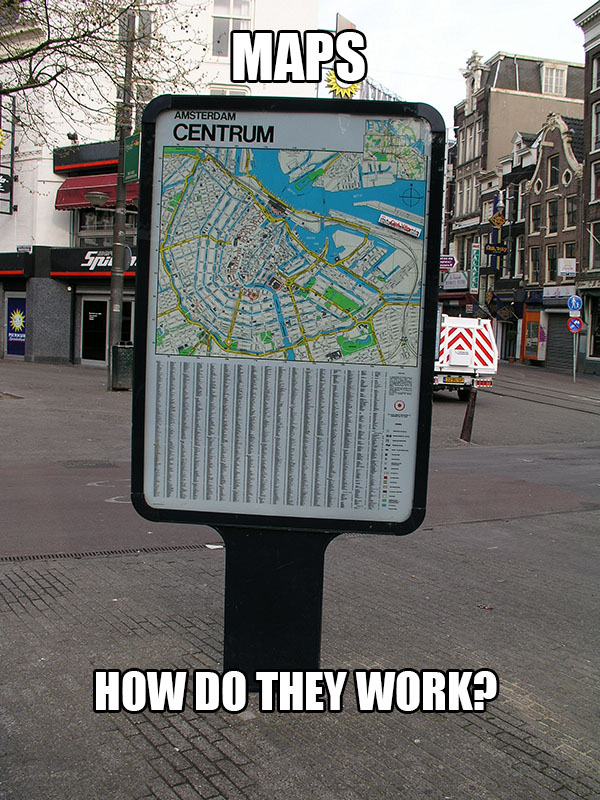 Maps tell you where things are, and they tell you how to get there. Maps also come in many shapes and sizes. Your website, however big or small, deserves its own site map.
Sticking with our moving example, let's create a site map for moving our belongings. In this example our site is our new home, and we are using a flowchart application to create our site map diagram.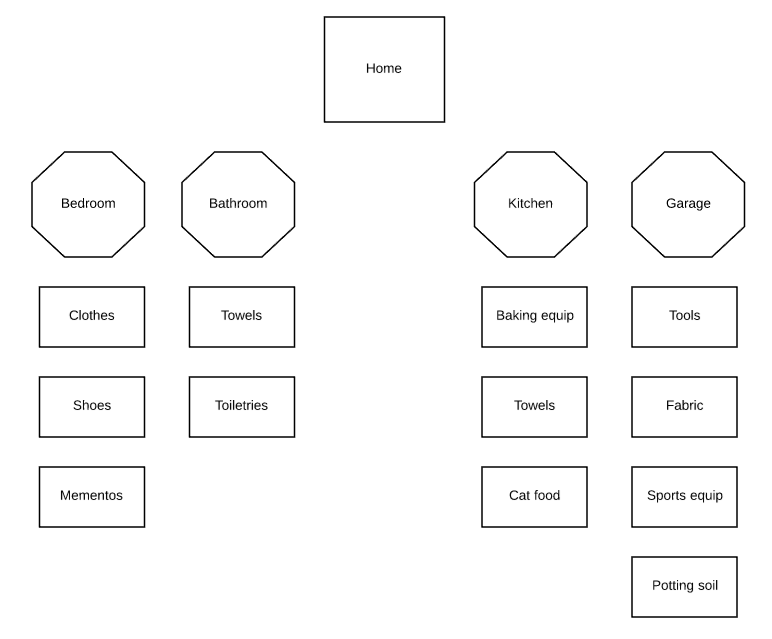 This looks good so far and I think I know where to put all of my stuff. But wait! Where does my stereo go? And my couch? I can quickly see by looking at this map that I forgot to add space for everything that goes in my front room.  Also, there is some confusion as I have "towels" in two places. Let's revise the map and try again.
Great, that's better. Now I have a guide to my belongings and I will definitely make space in the front room for that cat statue and not put the bath towels in the kitchen. Before I created the map, I had not realized I should make the distinction between "bath towels" and "tea towels."
If building a diagram isn't for you, you can also create a site map as an outline. This can be a helpful approach when you some or all of your pages have a lot of content that might look cluttered in a diagram, or if you do not have access to a flowchart application.
Bedroom
Front Room

Stereo

Entertainment center, speakers, Maxell poster

Furniture

Couch, end tables, coffee table, lamp, bookshelves
Thanks to using this outline method to clarify what I have and what I need, I now know I want to rename something on my map. The label "couch" from my site map was a little too specific for the content that needs to go in that room. What I really need to do is make space for "furniture." Sometimes you need to clarify what the content is, rather than name the content specifically.
Let's use another example, and this time for a website. I want to build a simple brochure (informational) website that shows off my cat statues.
One-page site map (basic)
Diagram: 

Outline:
Stone statues
Wood statues
Ceramic statues
Multi-page site map (more complex)
Diagram: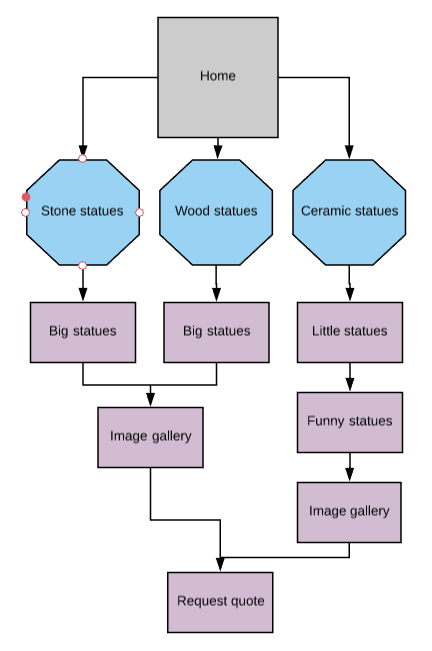 Outline:
Stone statues
Wood statues
Ceramic statues

Little statues
Funny statues
Site maps: They show you visually where things go, alert you to what's missing, and encourage clarification.
When you know your final destination is a website, but you don't know how to get there with your content, try building a site map!