8 Steps to Writing a Great Blog Post
05/30/17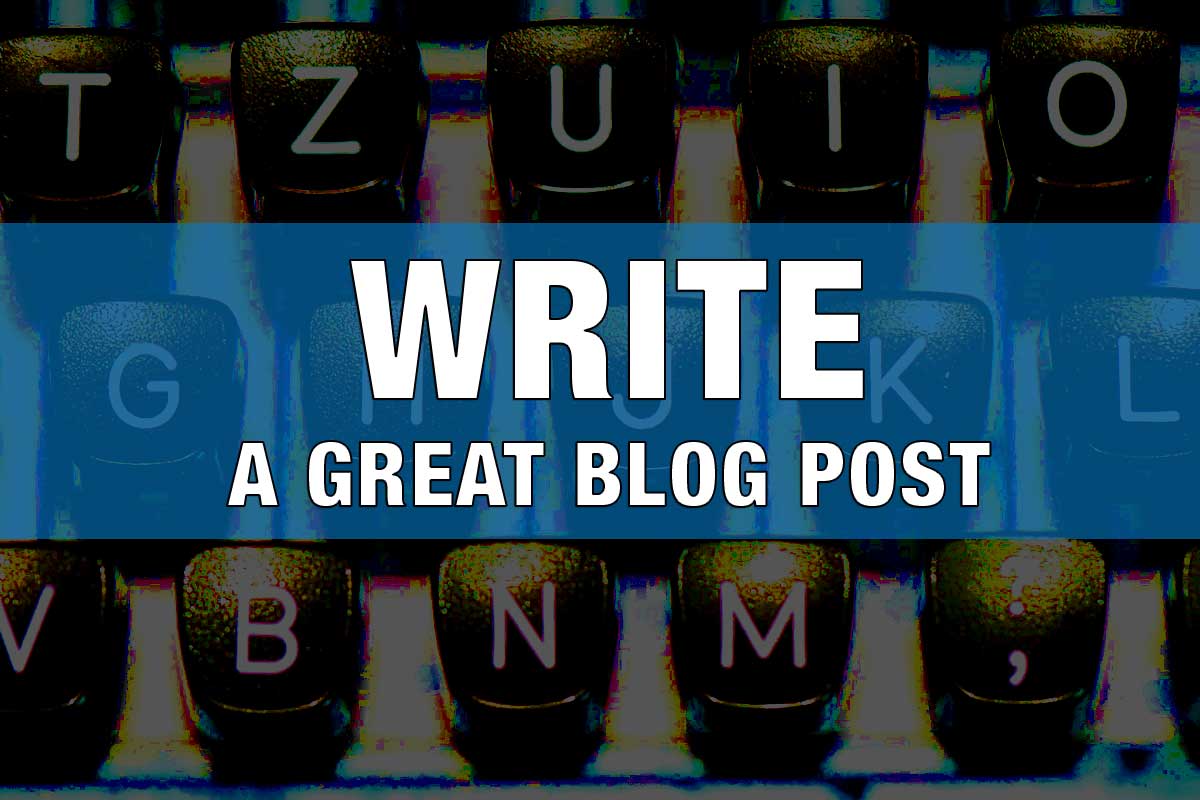 Writing a great blog post for your website can establish you as an expert in your field in addition to helping your customers and potential customers understand how you can help them meet a need. A well written blog post can also increase your organic search rankings.  
Understand both your business and audience, then you can create a list of topics for your blog posts. I like to create a spreadsheet organized by week and then list 4 or 5 different topics for each week, that way when I am ready to write a post I don't have to sit around scratching my head trying to think up a topic, I can just refer to my list.
Title or headline, this is important because if will inform both your readers and the search engines what your post is about. Use one or 2 of your targeted key words in your title, for example if your post is about blogging then use the word BLOG in the title, and since on most websites the blog title is an H1 tag (heading tag) it will appear higher up than the body copy in the search engines
Images – use images to help illustrate your blog post. Make sure you choose images that are either available for reuse, or you have purchased a license to use them on your website and don't forget to use alt tags to describe the images which will help with SEO (search engine optimization)
Writing,


focus on creating an informative and educational post if possible make it funny, entertaining and easy to read. If possible include some of your targeted key words, remember to make your post valuable to your audience.
Organize your information and thoughts, if possible create an outline of the content so that you can communicate effectively and concisely.
If your blog post is to generate business be sure to include a "call to action"
Try to make it at least 300 to 400 words and ideally make it 1000 or more words.

Editing, is very important, make sure to read your blog post out loud at least once prior to publishing it.
Publish your blog post – when you are happy with the content of your blog post then it is time to publish it to your website or blog, if you've written blog post in Microsoft Word or another word-processing program be sure you paste it into a text editor before you paste it into your website to ensure that the formatting will not be carried over from your word processing program. Once you are happy with the post be sure and look at your blog post on your website and test it to ensure that there are no formatting errors.
SEO – fill out the title tag, alt tag, and meta description fields in your content management system, be sure you have a few anchor tags on your page and if you are linking to an external website make sure you use the "_nofollow" attribute in your "href"
Post to social – if your business is on Facebook, twitter, Google+ or another social media platform be sure to post/tweet a link to your new blog post.
Here are a few of my topics for my upcoming blog posts.
8 steps to writing a good blog post
Drupal 8 not quite ready for primetime
Drupal 8 ready or not here we come
WordPress security updates
WordPress custom theme vs off the shelf
How to purchase a good WordPress theme
why you shouldn't purchase a Drupal theme
Drupal commerce vs square space
5 things that a good website should do for you
the benefits and pitfalls of a custom squarespace website
why is SEO important for your business
SEO Plugins we like for WordPress
the best SEO modules for Drupal
when is the best time to rebuild your website
If you have any questions regarding blogging or any other aspect of website design, development, SEO or marketing please click here and get in touch.